Richland County Children Services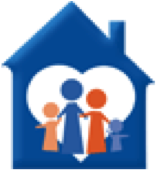 For more than a century, Richland County Children Services has been protecting local children and providing assistance to families
in need.
We are funded in a variety of ways, including federal and state dollars, as well as local funds provided through taxpayer support of two agency levies. This funding allows us to provide the best possible protection and assistance to Richland County residents.
Mission:
Protect children at risk of abuse, neglect or dependency
Provide children the opportunity to live in a safe, nurturing, permanent family
Strengthen and support families in meeting the needs of children
Join with the people of Richland County to provide the services necessary to protect children, strengthen families and promote well-being.
Vision:
Every child has a permanent family which provides a safe, loving environment that is emotionally and economically stable;
All children develop their full potential by having all physical, emotional, educational, cultural, spiritual, developmental and special needs met;
All families have the skills and resources to maintain their integrity, function to the best of their ability and be responsible to their family members;
A community that invests in the future of its children by providing services to empower families;
A community whose members respect diversity and support the strengths of the racial, cultural and ethnic heritage of families and neighborhoods.
For more information, visit www.richlandcountychildrenservices.org