Child Development Center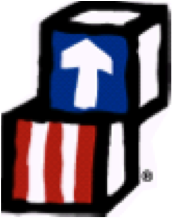 The Child Development Center (CDC) is committed to positively impacting the lives of children and their families by implementing best practices in early care & education, building meaningful relationships with families, and developing valuable partnerships with our campus and the broader community.
The CDC enrolls children from 6 weeks of age through kindergarten and provides family support, guidance, and education. All services are provided without regard to gender, race, age, creed, religion, national origin, disability, veteran status or sexual orientation.
At the CDC everyone is respected and valued as an individual. Staff focuses on relationship-building as the foundation for planning experiences appropriate to each child's developmental level. We recognize that children develop within the context of their family and culture, and therefore, respect families as the primary educators, nurturers, and advocates for their children.
For more information, visit www.ncstatecollege.edu/cms/child-development-center.html